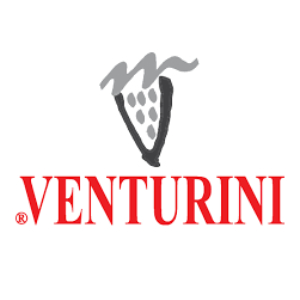 Azienda Agricola Venturini is located in San Floriano which is a village in part of the town of San Pietro in Cariano (Verona). It was established in 1963 and continues to grow thanks to love, experience and hard work of three generations. Beginning with Grandfather Antonio who passed it onto his son Massimino, who in turn placed it in the hands of his children: Daniele carefully follows the wine making process, Mirco passionately takes care of the vineyards and Giuseppina manages the business sector.
"Dedication and passion……Living everyday in close contact with nature, following and respecting its rhythm. It is our family's admiring gaze towards the rows of grapevines as it proudly admire the ripened grapes. It is the memory of our grandfather Massimino's loving touch on our faces with his rough hands, that represented the earth's essence".
The Tradition
The wine belongs to our traditions and it has developed with them. It is expression of the everyday life of the past and the present; our wine is our history and it shows precisely, as well as unexpectedly, the nature of Venturini's family, who belongs to an historical wine area: Valpolicella.
The Territory & the Vineyards
The company owns twelve hectares of land covered with grape cultivations which are used for growing grapes. The grapes are grown on the rolling hills of Valpolicella Classica at an average height of 812 feet above sea level. The vines face south-west on terraces held up by stony walls called "marogne" and are supported by "simple" and "double" pergolas. The soil is light, chalky and full of stones.Venturini company produces wine using exclusively their own grapes: Corvina, Corvinone, Rondinella, Molinara. By making wine with these grapes, the Venturini are able to create their high quality Valpolicella Classic wines certified "Denominazione di Origine Controllata": Amarone, Recioto, Valpolicella Classico and Valpolicella Superiore and Rosso IGT "Massimino".